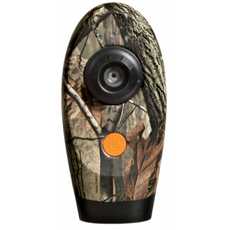 If you own a Plotwatcher TLV scouting camera, and you are not running the 1.2 software, then you need to head over and grab the update now!
This update promises to give you longer run time per set of batteries, and improve the USB performance of your Plotwatcher.
To install the update, you will download a program called the 'Upgrade Assistant'. This program will write all of the firmware update files to your USB drive. Then upgrading is as simple as installing the USB drive in the camera and powering on the unit. When the update is complete, the camera will power off.
Now, before you rush off and update your Plotwatcher, take these precautionary steps.
Make note of any special settings defined on your camera.  You will need to reset the date, time and any custom settings after the upgrade.
Make sure that your USB drive is in good working order.
Make sure that you have a fresh set of batteries before starting the update.
A firmware update program upgrades the code that operates your camera.  If that update process fails, that code could be left in an inoperable state, meaning your camera may no longer work.  Have no fear though, Day 6 Outdoors can be contacted to upgrade the unit if this occurs.  So take care of the update before scouting for the next season begins.