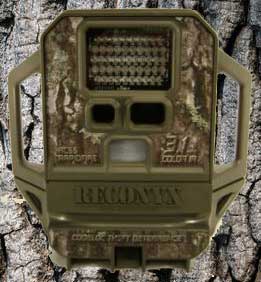 The things that amaze me about Reconyx is the way that they innovate game camera technology.  The latest firmware update for the RapidFire and RapidFire Professional series cameras is proof of just that.  The firmware controls the game camera's features, as well as how it operates. Firmware updates can be  released to add new capabilities or resolve any know issues.
Well, Reconyx has set the bar high with this update.  There are some awesome new features that will have your pulling down the update and installing it today.
You now have the ability of putting your game camera in full 1080P-HD widescreen mode.  This feature is available for the professional PC85 and PC90, as well as the RC55 and RC60.  This resolution will be perfect for viewing images on the newer widescreen computer monitors and widescreen TVs.
The new NightMode settings give you the selection and control over night time operation.  You have the ability to put your camera into 1 of 4 modes.  DEFAULT mode provides a good balance between the quality of images, speed of shutter, and IE range.  HIGH QUALITY mode provides better quality night time images, but reduces the range of the IR.  FAST SHUTTER mode will reduce blur associated with animals on the move, but this also reduces the IR range.  MAX RANGE mode gives you the maximum IR range, but at the cost of image quality.  The choice is yours.
Three new QuickSet settings have been added to Reconyx's game cameras.  These modes have pre-set optimal camera settings based on the condition selected.  For example, TRAIL mode is ideal for placing the camera on a trail.  SCRAPE mode is ideal for placing the camera on a scrape.  And FEEDER mode is ideal for placing the camera on a feeder.
Reconyx is doing an awesome service for its customers. So often it is necessary to upgrade to a new game camera model in order to get the new features.  With Reconyx, that isn't necessary.  So upgrade our firmware instead of your game camera!