I've received the Tasco 3MP digital game camera that I gave a whopping $40.00 for, and I have gotten it in the woods for some testing. My initial thoughts are that it isn't a bad deal. For the most part, this Tasco 3MP takes an acceptable daytime picture, but the night time images leave a little to be desired.  But it is hard to be too critical of such an inexpensive game camera.  Here are a couple of initial images.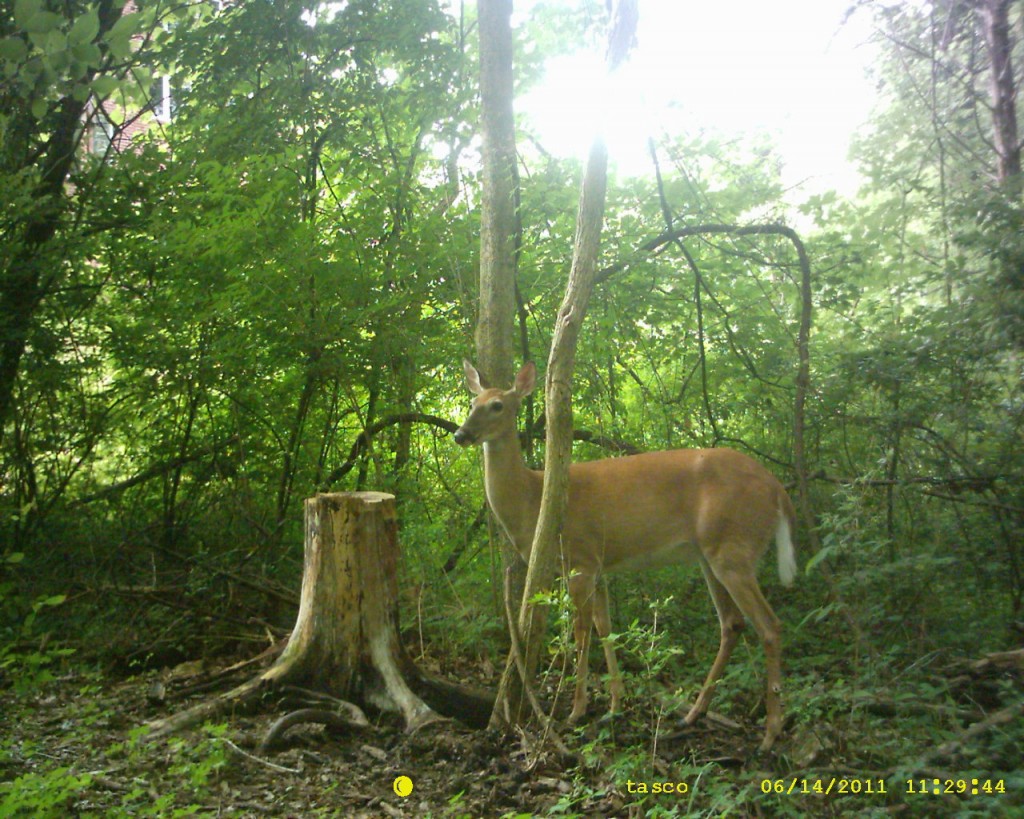 I think the color and clarity is good, and the time and date stamping is very readable.
Now the night time images may leave a little to be desired.  Some of the images were pretty dark, from activations by game near the end of the flash range.  Other images of game close up look pretty decent.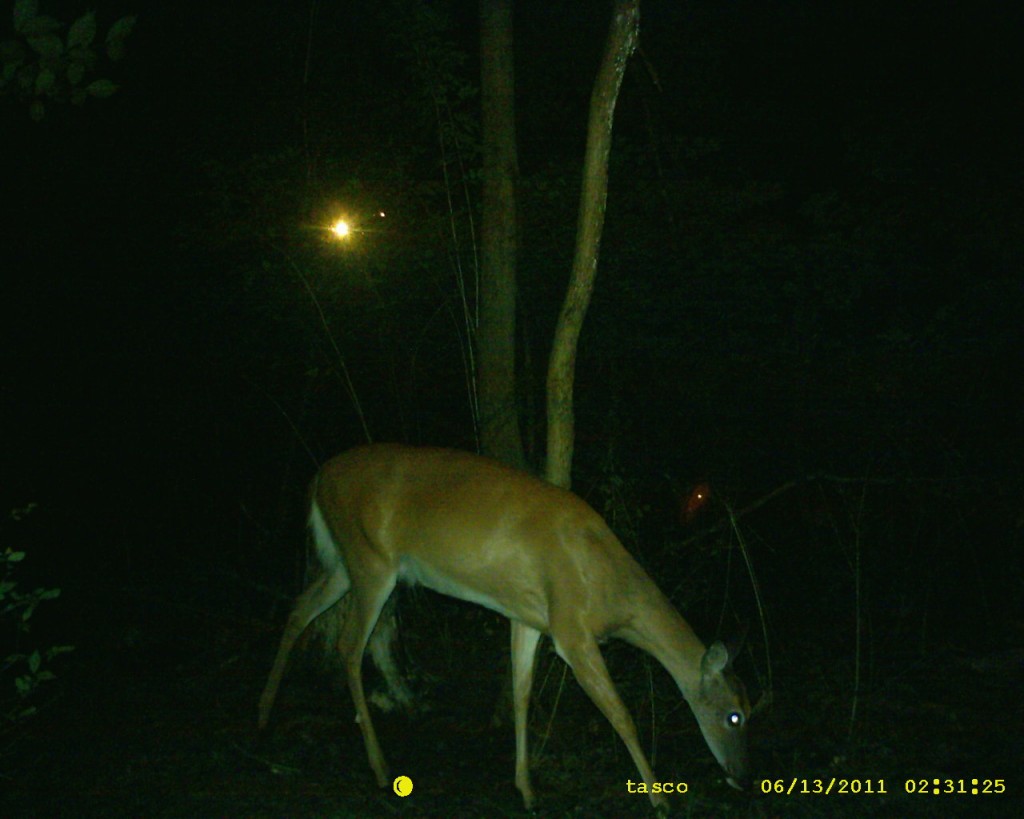 I may have discovered a potential issue with video mode, but more to come.  I need to do a little more testing.  I also need to move this game camera to another location.  The does have really been coming in and pawing at the dirt around this stump, trying to get the remnants of last year's salt block.  They have already chewed every bit of bark of that stump, get those minerals.  If you don't have salt or mineral out, get them out now.  The deer are craving them this time of year.
I'll be writing up a full Tasco 3MP review in the near future.  More to come on it.