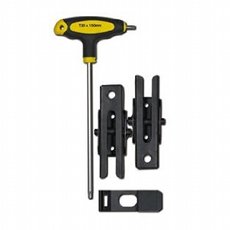 If you have purchased a Cuddeback Attack or Cuddeback Attack IR, then you were probably as shocked as I was to not see a padlock hole. Previous Cuddeback camera models, like the Cuddeback Capture, were able to be secured with a simple padlock and security cable. With the design change that occurred with the Attack, it looks like they dropped the lock hole.
So how are you supposed to secure this trail camera? I mean, you just shelled out around $200.00 for this device, and surely don't want to leave it in the woods unsecured. Well, there are a couple of options available, but they will push the price of your Cuddeback Attack purchase up by $15 or $20 at a minimum.
I chose to purchase the Cuddeback Tilt Mount and Lock Clip Kit to secure my Attack IR. This kit includes a Cuddeback Tilt Mount Bracket, a Cuddeback Lock Clip, Torx screws and a Torx driver for mounting the bracket to a tree. The kit actually includes a second Tilt Mount bracket so you can alternate your camera location, or secure multiple Attack game cameras (if you purchase an additional lock clip).
The lock clip slides into a groove in the back of the camera housing, and folds down over the bracket screws. Then you slide the camera down onto the mounting bracket. The padlock hole on the lock clip and the tilt mount bracket line up, and will accept a padlock. The screw heads in the bracket are all covered up by the camera. These pieces are all made out of metal. So once locked, it will be very difficult for someone to steal it. For added security, you could add a security cable through the padlock, and lock everything around the tree.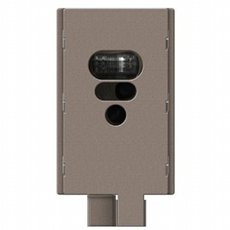 Your other option for securing the Attack is a Cuddeback Cuddesafe. This is an enclosure or a security lock box that is manufactured from heavy duty metal. You can mount this to a tree using lag bolts, or secure it with a padlock and security cable.
Not only does the Cuddesafe protect your camera from theft, but it will also protect it from damage. You can pick these up for around $33.00. If you are in bear country, you will definitely want to consider a security lock box.