Reconyx Hyperfire HC600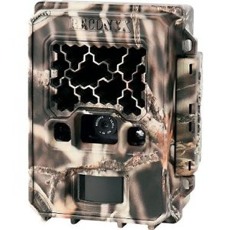 If you are the type of person that always wants to have the best of the best, the cream of the crop, the best equipment that your money can buy, then the Reconyx Hyperfire HC600 infrared digital scouting camera is for you!
I've had my eye on Reconyx for years, because they have a reputation for having the fasted triggers and the best quality game cameras on the market.  Any hunter will tell you that Reconyx is known as a worldwide industry leader in the trail camera market.
Reconyx has been in the business of designing and selling infrared game cameras since 2002, so they have had many years to develop and enhance this reputation.
But it wasn't until a close friend and hunting buddy of mine picked up a Hyperfire HC600 that I realized just how nice their game cameras really are.  The price tag on Reconyx game cameras had always made me shy away from purchasing one, but after having first hand experience with the HC600, I can definitely see the value.  And I'm proud to say that they are made right here in America!
(See the sample video at the bottom of this page for an example.)
High Quality Camera Images!
This is a 3.1 megapixel camera that produces high definition images in full 1080P resolution.  The image quality has been increased thanks to Reconyx's Ultra HD IR camera lens, which provides images that are more clear and sharper than previous models.  During the daytime, the images are captured in full color.  At night, the infrared images are captured in black and white.
The images are stored on Secure Digital memory cards (either SD or SDHC format).  It will take memory cards with a capacity of up to 32 GB.  This may be overkill though, because you can fit approximately 10,000 images on a single 4 GB card.  The memory cards are not included.  Stay away from off-brand memory cards, and go with a name brand, like SANDisk.  There is not much of a cost difference, but the difference in performance can be huge.
I recommend that you have at least two memory cards.  This way you can swap out your full memory card for an empty one when you check your cam.  You can view the images at home while your HC600 remains in the woods scouting for you.
Covert Infrared Operation!
This is a High Output Covert infrared game camera.  They call it covert because it features Reconyx's No-Glow High Output Covert Infrared technology that allows it to avoid detection by game in the field.  Infrared game cameras have LEDs that emit infrared light to illuminate the game at night.  These LEDs typically glow red while taking pictures, and many people believe that this will spook deer.
I have several other IR game cameras, and the deer definitely notice their glow.  They will often stare at it and inspect it, although I can't say that they ever seem to be spooked.  But to each his own.
This isn't going to be an issue with the HyperFire HC600, because it does not emit this red glow.  You don't have to worry about your game being spooked.
Superior Battery Life...
The HC600 requires 12 NiMH Rechargeable batteries, or 1.5 Volt Lithium batteries.  They will get you 1 year of operation, or up to 40,000 images.  If you keep your game cameras out year round like I do, then this can save some nice money in the long run.


How Far and How Fast?
The IR flash has a range out to 50 feet for capturing images of your game in complete darkness.  During the daytime, this camera will capture images as far as the eye can see.
There are 5 different sensitivity settings for the passive infrared sensor.  When the sensor is triggered, the HC600 can fire off 1, 2, 3, 5, or 10 pics.  A picture interval setting  determines the amount of time in between each picture.  This can be 1, 3, 5, or 10 seconds, with the option to set it in RapidFire mode.  This will fire off pictures as quickly as it can as long as the sensor is still detecting game.  There is a quiet period setting that determines the amount of time after an activation in which the camera will not respond to motion events.  By default, this is set to No Delay.  You can set this to 15 seconds, 30 seconds, 1 minute, 3 minutes, or 5 minutes.
Quick on the Trigger!
The trigger speed is approximately 0.2 seconds, which is pretty darn fast.  The Reconyx RapidFire technology allows this camera to fire off 2 images per second.  This is near video speed, which can allow you to fully inspect your game as it enters and passes through the frame.  Just like watching a movie, only at Full 1080P resolution!
Time Lapse Surveillance...
I'm sure you have heard about the new Time Lapse Video trend occurring in the game camera market.  These TLVs like the Plotwatcher have gained serious popularity over the course of the last year.  Well, the Reconyx HyperFire HC600 can act as a Time Lapse Video surveillance camera too.
It can be set to take pictures at set intervals of 1, 5, 15, 30, or 60 minutes.  Not only is this good for scouting a large open area, like a field or clearing, but it is also great for monitoring your farm or property for 'unwanted visitors'.
Image Info Strip...
Like most other game cameras, the HC600 displays some important data in an info strip on each image.  Reconyx takes this concept a bit farther with a top and bottom info strip.  On the top info strip, you get the date, time, temperature, and moon phase information (as well as some information about your camera's settings).  The time and date when the picture was taken is probably the most important.  This information can help you pattern movement to ensure that you are in the right place at the right time for that shot of a lifetime.  The bottom info strip contains the Reconyx logo, and also allows you to insert your own user-defined label.  For example, it can be your name, or the location of the camera.
A Focus on Security...
I am happy to see that Reconyx has placed some emphasis on both physical and electronic security for the Hyperfire HC600.  This has been one of my main complaints with many game camera manufacturers, especially with the small footprint cameras that aren't capable of accepting a decent padlock.
The first way that Reconyx got this right is by having a lockable door, and a security cable tunnel.  The lockable door accepts a padlock to keep your camera from being opened while mounted.  The cable tunnel will accept a Masterlock Python cable that passes through the camera housing to secure it to a tree.  The Python locks are heavy duty and offer a good level of security.
The second way that Reconyx got this right was by having their CodeLoc security in the camera's electronics.  This allows you to set a 4 digit security code that will prevent an unauthorized person from using your camera.
It is nice to see a game camera company adding both physical and electronic security measures to their cameras.  Other game camera manufacturers should take a close look at what Reconyx has done here and follow their lead.
What is the BuckView Advanced Software?
The included BuckView software is an image management application that allows you to map out your camera locations and organize your images by site and location.  You can do this with images from your Reconyx game cameras, or any other game camera for that matter.  You can track your hunting hot spots, and gain quick access to your favorite big buck pictures.  Online arial maps enhance this application and help with tracking game on the property you hunt.  A series of colorful icons help you mark stand locations, feeders and food sources, camera locations, scrapes and rubs, etc.  It is a great application for managing your hunting property.
Small Dimensions, Big Performance...
The HC600 is small, and measures 5.5 inches high x 4.5 inches wide x 3 inches thick.  But don't let that small size fool you.  It packs a punch in both performance and capability.
What's In The Box?
The HyperFire HC600 Infrared Digital Game Camera
The BuckView Advanced software CD
An adjustable bungee cord used for mounting the camera
An instruction manual
You also get a 1 year warranty
What Else Will You Need?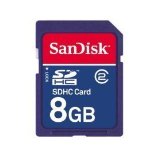 One or more memory cards (SD or SDHC) up to 32 GB in size
12 AA batteries (NiMH rechargeable or Energizer 1.5V Lithium)
What are Others Saying About the Hyperfire HC600?
" Reconyx needs a round of applause!!! "
" Wow, what a trail camera... Great overall construction, lightening fast trigger speed, Great PIR... "
" ... Unreal battery life on this cam... In the long run, this camera will pay for itself ... "
" ... I have 3 different trail cameras, and this Reconyx is far far superior to them all ... "
How Much Should I Expect to Pay?
The HyperFire HC600 has a retail price of $549.00.  While that is twice the cost of most other high end game cameras, the performance of this game and the 1 year battery life helps to reduce the total cost of ownership.  This may still be a tough pill to swallow for many consumers, so this game camera is geared toward those who are serious about their gear.
Where is the Best Place to Buy a HyperFire HC600?
I am a big fan of Amazon.com, because they are unarguably the most trusted retailer on the Internet.  They often drive some of the best deals too.  They carry the HC600, and you can Check the Amazon Price Here.
Bass Pro Shops also sells the HC600.  I like to shop here as well, and have never had an issue with their customer service.  You can check the HC600 Price on BassPro.com Here:
RECONYX HyperFire High Output Covert IR 3.1 Megapixel Digital Scouting Camera
So if you are serious about your gear, and performance is an important factor, then take a closer look at the Reconyx HyperFire HC600.